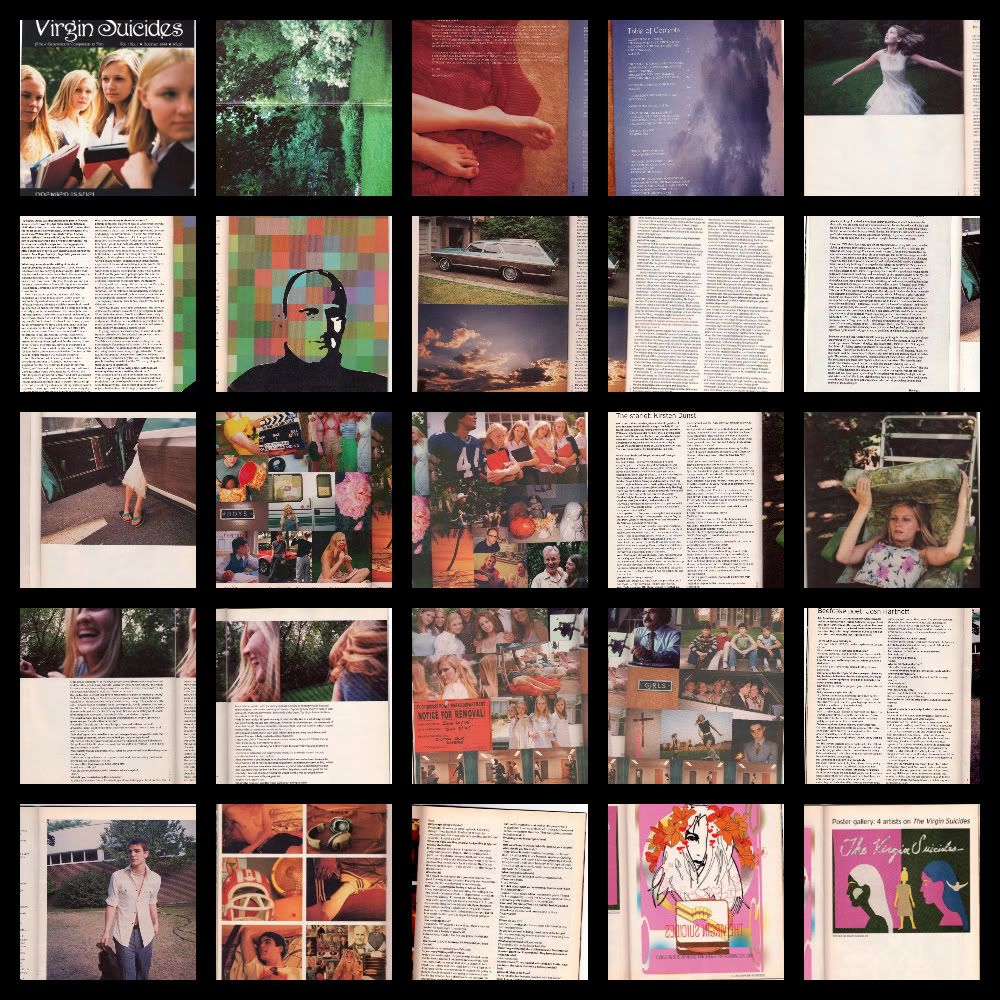 This is an overview, the images can't be clicked on. I'll post each page so it's large enough its text is readable. It'll be time consuming, but I should be able to redo these as thumbnails with links.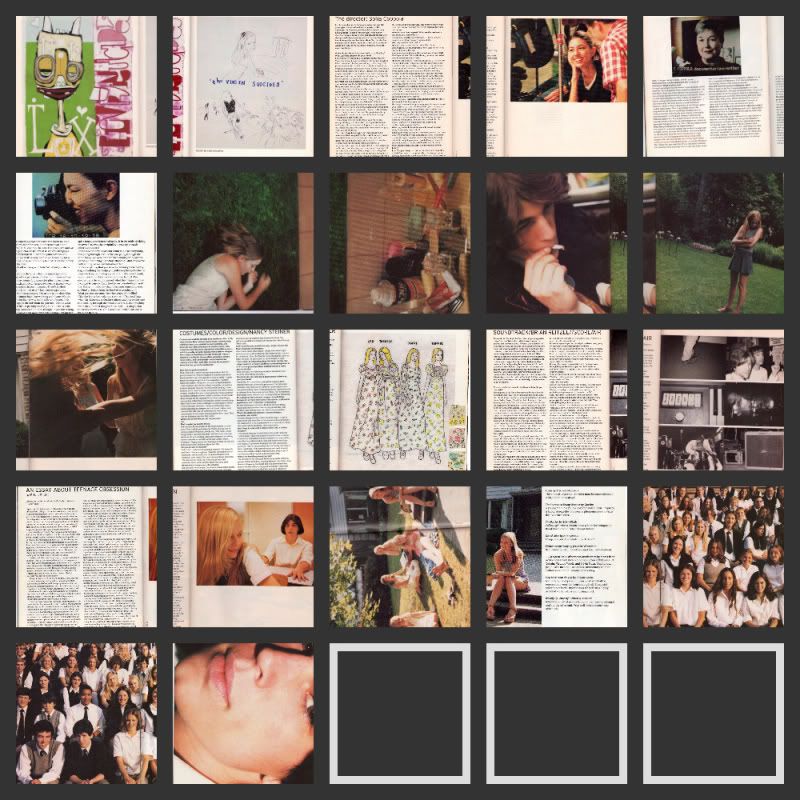 (From the IMDB post with the first collage.)
This is a half-assed visual overview of the zine published around the time of the film's release in 1999. It may have been available at the film festivals, and was included in the vinyl album's packaging. Missing from above are several pages from the book's first chapter, and another dozen or so pages that went beyond the limit of the collage app. I'll eventually post all the pages seperately and large enough for the text to be read. (Snark: If you can't wait for them to be posted, delete the
-1
and substitute
67
with other numbers, you may find the link for a few of them.)
I didn't want to post this as a reply to "a movie made for teenage girls," but the question of the movie's intended audience is brought up once in awhile and I'd wanted to find answers lately. Giving this zine -so called by Jeffrey Eugenides within its pages rather than "A New Generation's Companion To Film" as it's title is captioned on the cover- a little scrutiny, you will find articles on the two main teenaged roles along with photos of them that transcend a Tiger Beat piece, yet retain the fetishist appeal of them and their characters. That's the gist of it; an introduction to the creative forces that had a part in the film, and transportive imagery of 70's suburbia.
There's a reading list consisting mostly of books about suicidal young people, or just the suicidal, the exceptions including
A Catcher In The Rye
and
Lolita
included here as field guides for better bearing witness to the two themes palpable in every other scene of
The Virgin Suicides
, respectively rebellion and obsession. Neither of those books were written for an adolescent audience;
A Catcher...
was adopted by them. Unlike the rest of the list the protagonist in
Lolita
is a middle-aged man, speaking to the now adult group of boys whose collective identities narrate TvS, and are the fictional counterparts of the people in Jeffrey Eugenides' generation said by him to have failed to have fully grown up.
to be continued